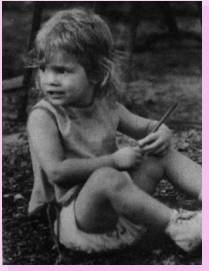 Julie Fiona Roberts was born October 28, 1967 in Atlanta, Georgia, the third child of Betty and Walter Roberts. Julia grew up in nearby Smyrna, Georgia with older brother Eric and older sister Lisa.

As a toddler, Julias parents ran a diverse acting workshop where children of all races, in the very southern caucasian state of Georgia, could attend. Such students included the children of the late Martin Luther King Jr.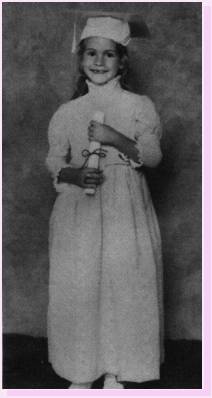 At the tender age of four, Julias parents became separated and then divorced, Eric, now fifteen, moved on to Atlanta with their father leaving Lisa and Julia with their mother. Betty was remarried in 1972 and Walter remarried in 1974.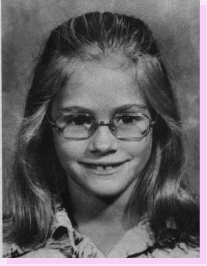 In 1976 Julia, now 9, welcomed her new baby sister Nancy into her life, dotting on her like the big sister she was; but only a year later Julias father died of inoperable throat cancer not long after his second wife was killed in a car accident.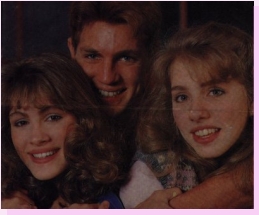 As Eric went on to achieve success in Hollywood, Julia attended Campbell High School where she felt she was an outsider. As a child Julia wanted to grow up to be a veterinarian, but this dream diminished with a distaste for science. Julia graduated in 1985 and quickly moved to New York City in pursuit of becoming an actor like her brother and where was already appearing in off-off broadway productions.
---
Julia got a boost from big brother Eric in 1986 when he cast her in a small past as his sister in his film Blood Red, she then went on to star in Justine Batemans film Satisfaction, which was not a box office hit. Julias next movie was a small independent feature titled Baja Oklahoma where she portrayed the daughter of Lesley Ann Warren.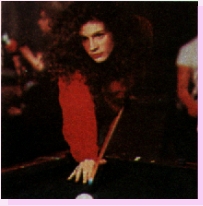 Julia then went on to make the three best films of her career, which also helped launch her into "superstar" status. In 1988, Mystic Pizza where she played the part of Daisy, a killer pool player who was more afraid of life then she would ever have anyone believe.
---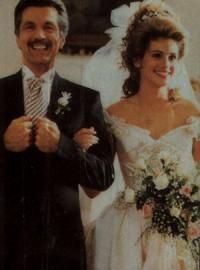 In 1989, Steel Magnolias, where Julia played Shelby, a young diabetic woman who wanted a child so badly she was willing to risk her own well being. Julias performance was so outstanding that she won a Golden Globe and was nominated for an Academy Award.
---

Then came the movie that rocketed Julia to the success that she is still continuing to enjoy.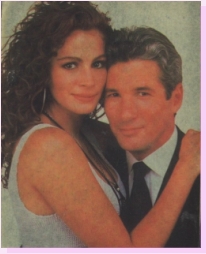 In 1989 Julia signed on for a movie with the simple title, 3000; it was a movie about a lonely millionaire who picks up a hooker for a week of companionship and they end up falling in love. The movie went through many script changes and title changes, Off The Boulevard was one, before it became Pretty Woman, the third most successful movie of 1990 and the movie that gave Julia her star and re-lit the star of Richard Gere who's career had begun to dim after many unsuccessful films.
---
Julia was now a certified star, with her next film Flatliners where she played a medical student who wonders what it's like to die and come back she met and fell in love with actor Kiefer Sutherland, they became engaged and were to wed within the next year.
Julias next movies were Sleeping With The Enemy and Dying Young where she was able to star with Colleen Dewhurst in one of the great actresses last films. Neither were critical or box office successes, but that did not seem to matter because Julia really was the flavor of the year.
Julia looked like the happiest woman in the world, but with success comes heartache, weeks before Julia and Kiefer were to be wed tabloid television shows were reporting that Julia flew off to Ireland with Jason Patric after a stripper went public stating that she was having an affair with Keifer.
Julia ended 1991 with the Christmas release of Hook, a look into "what if Peter Pan grew up?" co-starring with Robin Williams and Dustin Hoffman, Julia played the part of the pixie Tinkerbell, quite ironic considering her 5'9 frame, the film was a hit with kids and adults who believed in never-neverland.
Sick of rumors and photographers jumping out of bushes, Julia went into hiding, for what felt like an eternity.
(Hey I was 16 at the time, it really DID feel like an eternity!)
Julia spent her time away from Hollywood doing things that felt more beneficial for her as a person rather then pleasing everyone else. She turned down the lead Meg Ryan took in Sleepless in Seattle to work in a Calcutta mission for children. Ironic that Meg Ryan had turned down Julias Academy Award nominated roll in Steel Magnolias.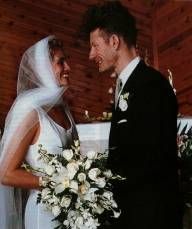 The next time we would see Julia in the headlines wouldn't be for a movie or an awards show; on June 27th 1993 Julia married country singer Lyle Lovett in a private ceremony where she walked down the isle barefoot.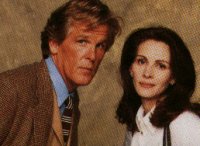 Finally in December of 1993, The Pelican Brief was released, Julias first film in the last two years and it was a box office success. In summer of 1994 she starred with Nick Nolte in I Love Trouble which equally flopped.
---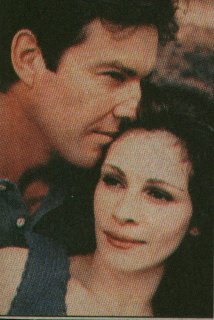 The summer of 1995 Julia and Lyle divorced and Julias next film Something To Talk About fizzled at the box office. Julias personal life and career seemed to be like an out of control roller coaster ride; and I hate to say it but on a personal note it was not a ride I wanted to be on anymore. Movies such as Ready To Wear and the Woody Allen musical Everyone Says I Love You failed also.
---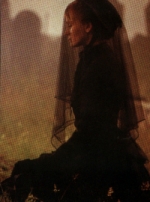 Julias next films steered more towards period pieces, Mary Reily, and Michael Collins were both drab movies that even the public was not interested in seeing. Julia did not seem to mind, focusing more on working with children in Haiti.
---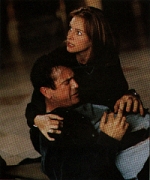 Then came My Best Friends Wedding in the summer of 1997, the movie that put Julia back on top. After that followed Conspiracy Theory co-starring Mel Gibson which was also very successful.
Stepmom opened Christmas day 1998 and we all knew that the true Pretty Woman was back.
---

Julia was once again the certified star she had been almost ten years before and there was nothing but good on the horizon.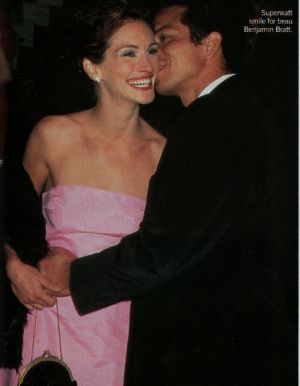 She was now dating Benjamin Bratt from Demolition Man and Law & Order ;and was ready for her two big summer movies of 1999, Notting Hill with Hugh Grant and Runaway Bride the movie to re-team her with Richard Gere. Both were box office and critical successes.
---
Julia's success continued with the release of Erin Brokovich in March 2000; Julia's third movie in a row to gross over 100 million dollars.
---
In January 2001 Julia won a Golden Globe for her role as Erin Brockovich and on February 13, 2001 garnered her third oscar nomination, three years after her nomination for Pretty Woman, and this time she walked away with the coveted award. You know what they say, three times a charm. Julias next film, The Mexican with Brad Pitt, opened March 2, 2001 and was an equal success.
Unfortunatly with the good times come the bad, and in June of 2001 it was publically announced that Julia and Ben had ended their four year relationship. On July 19th, America's Sweethearts opened to favorable reviews and is still going steady at the box office.
Julias next film, the remake of Oceans 11, opens in December 7, 2001.